Fully Independent Home Inspector Working for You
Thank you for your interest in working with Applied Home Inspections. We understand that you're about to undertake the biggest investment of your life.
It's imperative that you choose your home inspector wisely. After all, inspections are a serious business, and you need someone who truly cares about ensuring you make a wise purchase. That's where Applied Home Inspections comes in. We're fully committed to helping you by conducting a thorough, detail-oriented home inspection.
Chicagoland's Applied Home Inspections is fully independent – we work for you, not your real estate agent.
We take the necessary time to find and report every critical detail.
We're here for the long-haul, so you can rely on us for all your inspection needs
Inspection Services for Residential and Commercial Clients
No matter what you're looking for, we have the tools and know-how to give you the most accurate results. Thermal imaging is included with EVERY inspection! Our Service Menu is packed with standard and specialty options:
Buyer's Home Inspections
Pre-Listing/Seller's Inspections
Commercial Buildings/Property Inspections
Re-Inspections
New Construction Inspections
11-Month/Builder's Warranty Inspections
Mold Testing
Radon Testing
Foundation Repair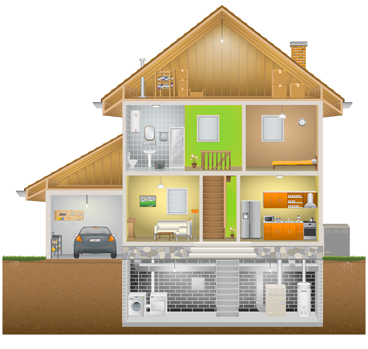 We're the Right Home Inspection Choice for Several Reasons
We're open 7 days a week and offer evening appointments.
Same day home inspections available.
We offer online payments.
We welcome all clients to walk with their home inspector.
Our inspectors serve clients throughout the entire Chicagoland area.
We provide thermal imaging inspections, which provides the best results. Most other local companies don't utilize this technology.
We're licensed, and our inspector is certified, fully trained, and highly experienced.
Our inspector is a Foundation Repair Engineer.
You'll receive a 400+ point home inspection and a detailed report of our findings.
We include photos of any major issues.
Your report will be available electronically within 24-48 hours.
Our Services Menu includes radon and mold testing for your indoor air quality needs.
We've completed thousands of home inspections for Chicagoland residents.
Military, senior, and student discounts available.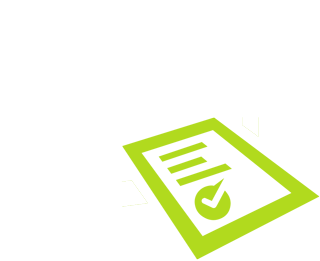 Create Request List™ Makes Your Job Easier
After an inspection is done, buyers and agents have to compile a repair addendum form. We include HomeGauge's Create Request List™ to save you a lot of time and headaches.
Arm Yourself with a Comprehensive Home Inspection Report
We pride ourselves on being the best, and that's exactly what you deserve. Instead of worrying about the possibility of water leaks, a faulty electrical system, termites, ineffective insulation, poor energy efficiency, loose wiring connections, mold, toxic radon, roof leaks, and much more, let us find any current issues with your future home.
Applied Home Inspections' Service Area
If you're in Chicagoland or Northern Illinois, we're here to help! Counties served include Cook, DuPage, Kane, Lake, McHenry, and Will.
Don't delay – book your inspection today!